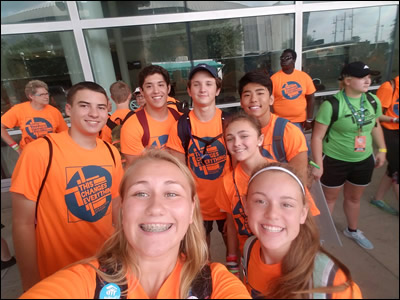 2018 ELCA Youth Gathering
Where: Houston, TX
When: June 26 - July 2, 2018
Ten youth traveled to the ELCA Youth Gathering in Houston, TX June 25-July 2, along with Franny Schwantz and Carole Joyce. This experience will widen our understanding of the body of Christ and how we work together. Amazing speakers and musicians were also be highlights.
Thanks to Good Earth Village who has organized our bus transportation!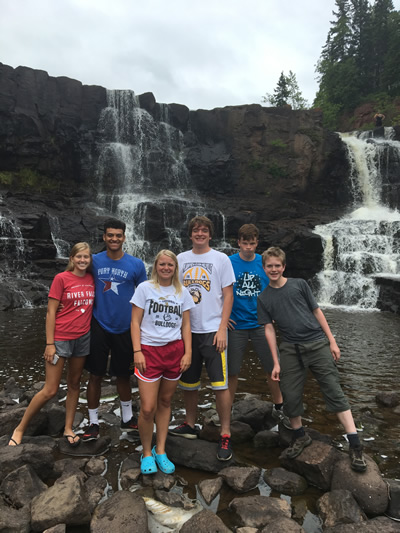 High School Summer Boundary Waters Trip 2017
We give thanks for the safe return of our high school youth who traveled to the Boundary Waters in July.
SENIOR HIGH YOUTH
Senior High Youth Ministry – A good thing growing! (Grades 9-12)

High school ministry kick off is Wed Sept 26 at 7:30 pm with ice cream sundae bar for parents and youth. All are welcome! Bring a friend.
Don't forget to sign up to help with the coffee shop!

Youth Group Schedule
The Senior High Youth will meet 1st Wed of  the month at 7:30 am we have a learning time. Some of this year's topics  are community, relationships, justice, homelessness...
High School scavenger hunt
for the food shelf



Aluminum Can Collection
The senior high youth continue to collect aluminum cans.  Please place your bagged cans in the wood crate between the two sheds and we will take care of it from there. Thanks for your continued support!
Before putting your aluminum cans in a bag to recycle, why not remove the pop-tops from the cans and keep them in a separate place.  Then bring the pop-tops to church (a container will be provided) and when we get a fair number, we will deliver them to the Ronald McDonald House.  Last year, the Ronald McDonald House received over $10,000 just from pop-tops.  Any questions, please contact Dave Haack.