Welcome to Good Shepherd Lutheran Church of Plainview, Minnesota.  You are invited to worship with us as we grow deeper in faith and deeper in service. We invite you to read our Mission Statement as we grow in faith. Visitors are welcome and expected!
Worship Opportunities
9 AM Sundays or Anytime After
All worship opportunities available in the building, parking lot & online.
Listen in the parking lot to radio station 88.3 FM.  Drive up (in the circle drive) for ashes and for Communion.
Connect to Facebook Worship is live streamed at 9 am and also available any time after.
Connect to Youtube Worship is live at 9 am and also available any time after.
Webpage:  Scroll to Worship with us and click on the Facebook or YouTube icon that are right underneath.
Not Receiving the Weekly Email from Church?
We have been informed that some members are not receiving the weekly email from GSLC or that they are being sent to the "Junk" email File.
This appears to have been occurring since the change in the Administrative Assistant position from Lynn to Karen.  The issue can easily be corrected by creating a new entry in your email address book to the following:
Name:  Secretary at GSLC
Email:  secretary@goodshepherdlutheran-plainview.org
Good Shepherd Education News
Sunday mornings at 9:45 am we are adding in person events for one age group at a time. See the Milestone schedule directly below.Milestones- For child and at least one adult (siblings may join the rest of their family if you desire)All begin at 9:45 am.
Playing with Fire
5th & 6th graders and their parents will learn about worship on Sunday, April 25 at 9:45 am. We will meet in the worship space. Acolytes have an important role in worship. They bring the light of Christ into the service of worship by lighting the candles, and take the light of Christ out into the world by extinguishing candles and walking out with the flame/light. All students will have the opportunity to practice lighting and extinguishing the candles. Following this event, they may acolyte during any service of worship.
Outdoor Event
Sunday, May 2 – 9:45 AM
Families are invited to some outdoor fun. Scavenger hunt, craft project, Bible story, and service project. Play and learn together as a family.

Save the Dates: VBS 2021
We look forward to holding VBS this spring! Three days of outside fun for kids and parents or caring adult. Of course we will be flexible as needed, but we are hopeful we can have a picnic meal, Bible story, games, and crafts/science in small groups!
Monday - Wednesday, June 14-16 from 6:00 - 7:30 pm
Children currently in Grades Pre K- 4th
All youth and adults who would like to help are welcome 4th grade on up!
Watch for sign up information and volunteer opportunities in March.



First Communion
We pray for these students who received their first communion.
Graduate Recognition
We look forward to celebrating with our high school graduates on May 16th at the 9:00 a.m. worship service! Grads, mark this date on your calendar now. Please send Carole a baby photo and graduation photo.
Super Hero Summer Service Returns!
for Youth: 6th Grade - High School
Youth are invited to join in Super Hero service days on the Wednesdays in June 9, 16, and 23 from 8 am-5 pm. Our adventures might include service at Good Earth Village, preparing for VBS, preparing food for the hungry… New service ideas are always welcome. If you know of a community member who needs help, let us know.
We need 2 things to make this happen:
1. Most Important—awesome youth to participate (You can participate around sports and appointments).
2. A few caring adults to spend a day driving OR help finalize project ideas.
*Please contact Carole Joyce or Pastor Krista if interested.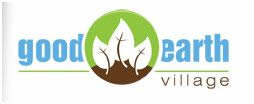 After prayerful discernment, the staff and board of Good Earth Village have decided that our program focus this summer will be intergenerational overnight camps and one-day adventure experiences. We are excited to offer wonderful themed days for K-12 grade campers and faith-filled family experiences onsite. Visit our website for camp descriptions, dates, and pricing.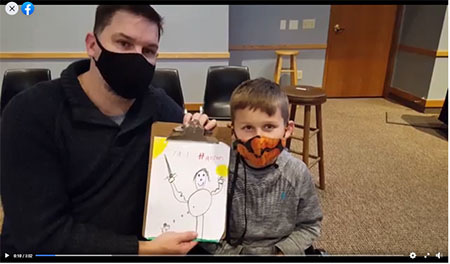 3rd Graders' favorite Bible stories
What's your favorite Bible story? Here are the favorites of our 3rd graders. Enjoy their artwork and Bible stories.

During the summer months with weekend events and family vacations, we know church attendance tends to slip. Even if you are unable to make it to church, you can still help us meet our monthly expenses through your continued giving. Offerings can always be mailed to the church or dropped off during the week. We have both Simply Giving and On-Line Giving systems all set up for easy and free access – just let us know how we can assist you. Please feel to contact the church office or Tom Anderson directly (507-993-8326)
Considered Online Giving?
Simple – Convenient – No cost – Full Control
One Time Gift or Regular Giving -- (Weekly or Monthly)
Steps:
Go to our Web-site page give
Select "Give" – Double Click on the Phone –
Follow the directions -
Once on the Vanco site, you will be given a step by step process:
Create your profile – email address, name, bank routing number and the account you wish to draw from and password etc.
Select your preferred start date, donation date and frequency (weekly, monthly etc.)
Select the fund(s) you wish to contribute to: General, Building Fund, Youth etc.
If you have any questions, please contact the church office or Tom Anderson – 507-993-8236 or Tom.plainviewfbm@gmail.com. Thank you for contributing to the ministry of Good Shepherd Lutheran Church!

Easter Sunday
Egg Hunt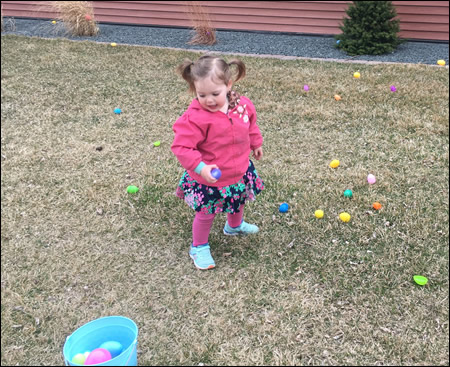 Palm Sunday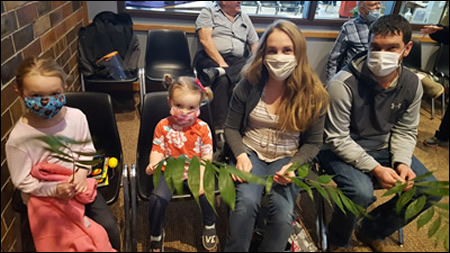 God's Work, Our Hands
Lenten Food Drive: Thanks to all who are contributing Lenten offerings, which are going to the PEM Food Shelf. Thanks to you, many families will have food on their plates this spring.
Thank you to the Lenten worship cantors—Kaylee Hutchison, Cameron & Jes Bluhm, and Lucy Loya.
Our Confirmation students spent part of their Wednesdays during Lent doing service projects. We thank them for Easter art for shut-ins, felt pieces for First Communion students, 6 fleece blankets for Camp Noah, blessing soup packages, muffins for Easter Sunday, and more. It was a delight – laughing and chatting while we worked together.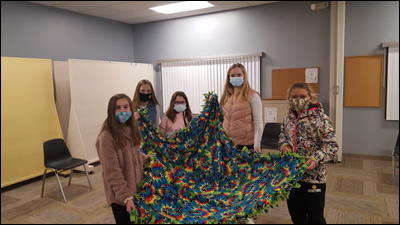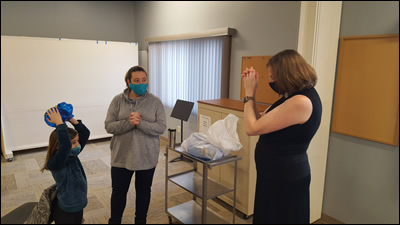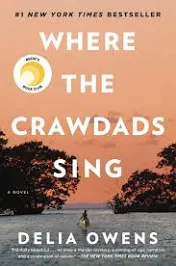 Book Group for April
Meet at church on Thursday, April 8 at 7 pm to talk about * Where the Crawdads Sing by Delia Owens. New book lovers are always welcome, so jump in to read it if the topic interests you! All are welcome. A book bag is in the office and there is plenty of time to get it read. Bring ideas of what you would like to read next year. We will also choose a book for May (our last of this school year).
Plan for Worship
Continuing with 9:00 AM Worship
Since Sunday school is waiting to start up (parents have asked for at least a few weeks to get school under their belts before making a decision about Sunday school), we are going to continue with a 9:00 AM service rather than going to 2 services at 8 am and 10:30 am. The 9:00 AM service will continue to be open to everyone in the church building as well as online on Facebook and Youtube.
Please review the following documents with the requirements for attending worship at church. We will still continue to offer worship online.
Let's join together to pray: Eternal God, amid all the turmoil of the world your love is everlasting and your strength never fails. Be with us in these day when gathering together as often as would like is not possible. Where hearts are fearful and minds are anxious, grant peace and hope. Where impossibilities seem to close doors and windows, grant imagination and resistance. Where spirits are daunted and weakened, grant soaring wings and strengthened dreams. When we must be apart for reasons of safety, we trust that you surround us with your sheltering wings. Encourage us in connecting as we are able, reaching out to our neighbors in need and being persistent in prayer. All these things we ask in the name of Jesus Christ, our Savior and Lord. Amen.
What is it like to worship
back in the building?
How many people are worshiping in the building on a given Sunday?  We have had anywhere from 12-35 people in attendance in the building.  Our online views have been more than our in person attendance which is something other churches have been finding as well.
Is there a time for fellowship?  Can I talk to other people? At this time we are not sharing the peace or having treats after worship. Those who would like more conversation are sticking around after and talking and sharing while still practicing social distancing.  Also, we are making coffee available to go (at the coffee bar), and if the weather cooperates people can stand around outside, drink coffee, and visit.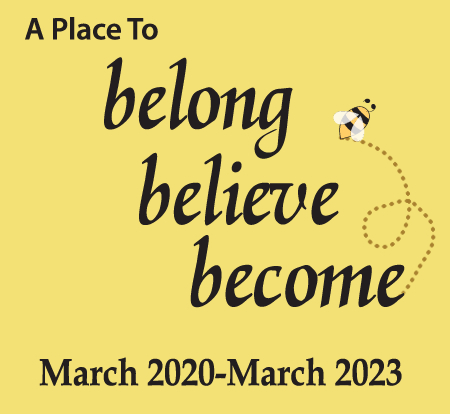 Please join us in praying for Good Shepherd and committing to our church's future through "A Place To belong, believe, become" campaign. In the coming weeks, you will receive a letter with an invitation to participate. Please read the materials carefully and join us in this campaign.
Capital Campaign Brochure
Capital Campaign Letter
Capital Campaign Response form
How Can I Give/Help
II Corinthians 8:1-4  Paul speaking to the Macedonians: "Now ….we want you to know about the grace that God has given…for out of the most severe trial, their overflowing joy and their extreme poverty welled up in the rich generosity.  For I testify that they gave as much as they were able and even beyond their ability. In these difficult times, we learn to "Give", for in our Giving; be it a phone call, email, text, running an errand, providing a meal, etc. we receive so much more in return!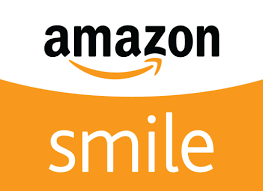 Remember to use AmazonSmile
when you do your shopping!
Amazon donates 0.5% of the purchase price to Good Shepherd Lutheran Church: https://smile.amazon.com/ch/41-1323971 and support Good Shepherd every time you shop.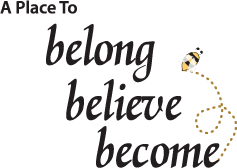 Please join us in praying for Good Shepherd and committing to our church's future through "A Place To belong, believe, become" campaign.
Thank you for your continued support and dedication to make Good Shepherd a great place to worship and the opportunity to build lasting relationships in a place with people we call our church family! Godspeed!