Welcome to Good Shepherd Lutheran Church of Plainview, Minnesota.  You are invited to worship with us as we grow deeper in faith and deeper in service. We invite you to read our Mission Statement as we grow in faith. Visitors are welcome and expected!
Good Shepherd
Education News
All children age 3 through 6th grade are invited and encouraged to participate in ministry at Good Shepherd. We are starting the year with Faith at Home kits and video Bible stories & activities. Please register online.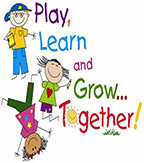 Take Home Kits are ready, Take one per student and a poster/sticker set per family. Yes you may deliver to friends and family. Just check off names and add any new ones to the list.
Sundays in Nov/Dec...Enter into the Christmas story. Photos outside.9:45-10:15 am Distanced activities inside and in Take Home Kits. Videos on Facebook each week.
Join for 9:00 worship at church or join us in your pj's or with a cup of coffee at home. Whatever makes you more comfortable. Please read the required documents if attending church services. Facebook and YouTube are recorded live at 9 am on Sunday mornings. Watch live or any time after.
Join us at 9:00 church service.
Connect to Facebook Worship is live streamed at 9 am and also available any time after.
Connect to Youtube Worship is live at 9 am and also available any time after.
Webpage:  Scroll to Worship with us and click on the Facebook or Youtube icon that are right underneath.
SUNDAY MORNING ZOOM BIBLE STUDY SUNDAY 10:30 AM We are studying the book of Philippians. Come join us on Zoom.
Christmas Program
Mark your calendar now for the Sunday school Christmas program. It will premiere on Sunday, December 13th at 9:00 am on Facebook and YouTube. This year's program is called Who's at the Manger? It will be filmed and photographed on the Sundays in November. You won't want to miss hearing the story of Jesus' birth as told by our Sunday school children!

Family Sunday School &
Christmas Program
Photos 9:45-10:15 AM
The first 4 weeks of November we will feature different characters in the Christmas story. You will get to dress up for outdoor photos, wonder about what each character was thinking, hear the story, and go home with something to help you remember. Some weeks we will have special animal friends to help us tell the story! Kids, be sure to bring an adult to help you.
Nov 8 angels, Nov 15 shepherds & real sheep,
Nov 22 wise men and all,
Nov 29 No in person,
Dec 6 birthday celebration,
Dec 13 Christmas program premieres--Youtube, Facebook
Come every week or when you are healthy. Stories & activities will also be on Facebook for when you can't come. For inside activities we will be masked and distanced. Photos will be done outside so dress accordingly.

9th Graders Confirmation
Blessings to these students who affirmed their faith on October 25. Congratulations to these students and their families.
All 7th and 8th graders are invited to be a part of Confirmation! It is a time to learn and grow in faith as we study the Small Catechism, Bible, and think about faith in our daily life. We meet on Wednesdays from 6:30 - 7:30 pm.
7th graders and parents will meet in person on September 9th from 6:30 - 7:30 pm at church/masked/distanced.
8th graders and parents will meet in person on September 16th from 6:30 - 7:30 pm at church/masked/distanced.
Because of numbers, the grades will not start out meeting together. Come to the parent/student meeting to learn the details.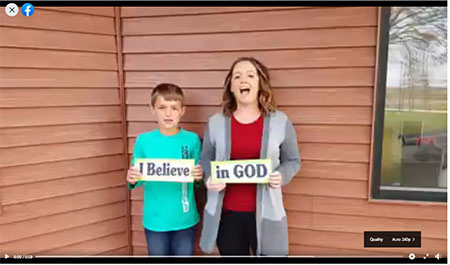 What's your favorite Bible story? Here are the favorites of our 3rd graders. Enjoy their artwork and Bible stories.

During the summer months with weekend events and family vacations, we know church attendance tends to slip. Even if you are unable to make it to church, you can still help us meet our monthly expenses through your continued giving. Offerings can always be mailed to the church or dropped off during the week. We have both Simply Giving and On-Line Giving systems all set up for easy and free access – just let us know how we can assist you. Please feel to contact the church office or Tom Anderson directly (507-993-8326)
Considered Online Giving?
Simple – Convenient – No cost – Full Control
One Time Gift or Regular Giving -- (Weekly or Monthly)
Steps:
Go to our Web-site page give
Select "Give" – Double Click on the Phone –
Follow the directions -
Once on the Vanco site, you will be given a step by step process:
Create your profile – email address, name, bank routing number and the account you wish to draw from and password etc.
Select your preferred start date, donation date and frequency (weekly, monthly etc.)
Select the fund(s) you wish to contribute to: General, Building Fund, Youth etc.
If you have any questions, please contact the church office or Tom Anderson – 507-993-8236 or Tom.plainviewfbm@gmail.com. Thank you for contributing to the ministry of Good Shepherd Lutheran Church!



"No Chili" Cook Off Fundraiser
Let's see how much money we can raise for the food shelf! We'll miss the in person fun and fellowship, but we can still support our neighbors by giving generously. November is usually the time for our annual chili cook-off. Unfortunately, during this time of the pandemic, sampling over 30 different chili's and having 100+ people attending this event isn't wise. Even though we will not have a chili cook-off, we still want to support our local Food Shelf. 100% of the money that is donated for the chili cook-off always goes to the Food Shelf - usually $1000+. This year we are asking you to give a donation to benefit the Food Shelf. You can send or bring your gift to Good Shepherd and designate it for the "Food Shelf" or you can go online to Food Shelf Donations.
Advent
It is not hard to believe that Advent is just around the corner with our October snow! Advent, the season of watching and waiting for our Savior's birth begins on Sunday, November 29th. Devotions will be available for families with children AND for adults.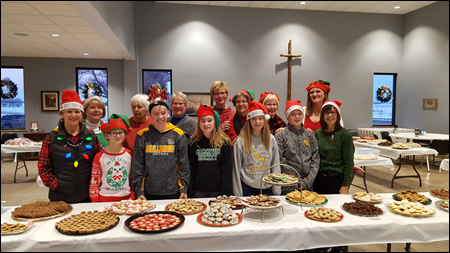 Cookie, Cookies!
Start your ovens--the cookie walk is on! December 5 from 7:30-11:00 am. Your cookies will support ministry in the community and congregation. Once cookies are baked, please use gloves and masks! Families are encouraged to donate 12-15 dozen cookies as you are able. We need the cookies delivered between 5:00 – 8:00 p.m. on Friday evening, December 4th so we can have them all placed on the tables and ready to go by 7:00 a.m. Saturday morning. The doors don't open until 7:30 a.m., but it seems like every year we have buyers waiting at the door by 7:00 a.m.
Book Club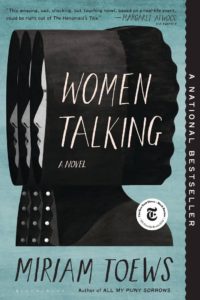 Meet on Thursday, November 12th at 7:00 pm at Good Shepherd to discuss Women Talking by Miriam Toews. Books are in Carole's office on the table. Pick one up to read any time—add your name to the check-out list before taking it.
The December book is The Story of Arthur Truluv by Elizabeth Berg. A book bag will be available.
Coronavirus (COVID-19) Update
Plan for Worship
Continuing with 9:00 AM Worship
Since Sunday school is waiting to start up (parents have asked for at least a few weeks to get school under their belts before making a decision about Sunday school), we are going to continue with a 9:00 AM service rather than going to 2 services at 8 am and 10:30 am. The 9:00 AM service will continue to be open to everyone in the church building as well as online on Facebook and Youtube.
Please review the following documents with the requirements for attending worship at church. We will still continue to offer worship online.
Let's join together to pray: Eternal God, amid all the turmoil of the world your love is everlasting and your strength never fails. Be with us in these day when gathering together as often as would like is not possible. Where hearts are fearful and minds are anxious, grant peace and hope. Where impossibilities seem to close doors and windows, grant imagination and resistance. Where spirits are daunted and weakened, grant soaring wings and strengthened dreams. When we must be apart for reasons of safety, we trust that you surround us with your sheltering wings. Encourage us in connecting as we are able, reaching out to our neighbors in need and being persistent in prayer. All these things we ask in the name of Jesus Christ, our Savior and Lord. Amen.
What is it like to worship
back in the building?
A number of people have asked what it's like to worship back in the building, and the best one word answer is "different."  Just like worshiping online is different, so is worshiping in the building.
How many people are worshiping in the building on a given Sunday?  We have had anywhere from 12-35 people in attendance in the building.  Our online views have been more than our in person attendance which is something other churches have been finding as well.
Is there a time for fellowship?  Can I talk to other people? At this time we are not sharing the peace or having treats after worship. Those who would like more conversation are sticking around after and talking and sharing while still practicing social distancing.  Also, we are making coffee available to go (at the coffee bar), and if the weather cooperates people can stand around outside, drink coffee, and visit.
We would to thank the group of people working behind the scenes to make church possible both online and in-service.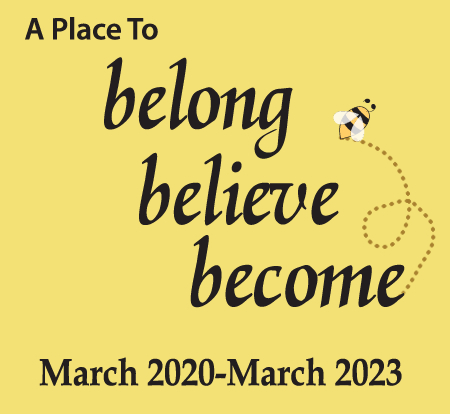 Please join us in praying for Good Shepherd and committing to our church's future through "A Place To belong, believe, become" campaign. In the coming weeks, you will receive a letter with an invitation to participate. Please read the materials carefully and join us in this campaign.
Capital Campaign Brochure
Capital Campaign Letter
Capital Campaign Response form
How Can I Give/Help
II Corinthians 8:1-4  Paul speaking to the Macedonians: "Now ….we want you to know about the grace that God has given…for out of the most severe trial, their overflowing joy and their extreme poverty welled up in the rich generosity.  For I testify that they gave as much as they were able and even beyond their ability. In these difficult times, we learn to "Give", for in our Giving; be it a phone call, email, text, running an errand, providing a meal, etc. we receive so much more in return!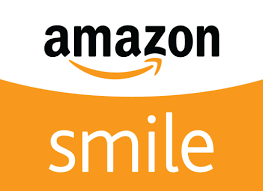 Remember to use AmazonSmile
when you do your shopping!
Amazon donates 0.5% of the purchase price to Good Shepherd Lutheran Church. Bookmark the link https://smile.amazon.com/ch/41-1323971 and support Good Shepherd every time you shop. The more you shop, the more Good Shepherd receives!
"With God's power working in us, God can do much, much more than anything we can ask or imagine. To God be glory in the church and in Christ Jesus for all generations."
Ephesians 3:20-21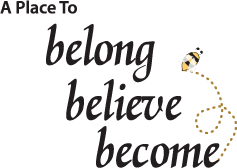 Please join us in praying for Good Shepherd and committing to our church's future through "A Place To belong, believe, become" campaign.
Thank you for your continued support and dedication to make Good Shepherd a great place to worship and the opportunity to build lasting relationships in a place with people we call our church family! Godspeed!