Welcome to Good Shepherd Lutheran Church of Plainview, Minnesota.  You are invited to worship with us as we grow deeper in faith and deeper in service. We invite you to read our Mission Statement as we grow in faith. Visitors are welcome and expected!
For the health and safety of those in our congregation and wider community, we are suspending all in person services of worship, soup suppers, and educational programming through March 30th.   Online worship services are found on Facebook, the local cable channel and our YouTube channel.  We will be sending out weekly updates via email and Facebook.  

Coronavirus (COVID-19) Update
In this time of uncertainty remember God's Word from the book of Esther 4:14 "And who knows whether you have not come to the kingdom for such a time as this?" God is working through you to bring blessings to those around you and to this world. Continue lifting up one another and our world in prayer and reaching out and checking-in with others. You are making a difference!
Let's join together to pray: Eternal God, amid all the turmoil of the world your love is everlasting and your strength never fails. Be with us in these day when gathering together as often as would like is not possible. Where hearts are fearful and minds are anxious, grant peace and hope. Where impossibilities seem to close doors and windows, grant imagination and resistance. Where spirits are daunted and weakened, grant soaring wings and strengthened dreams. When we must be apart for reasons of safety, we trust that you surround us with your sheltering wings. Encourage us in connecting as we are able, reaching out to our neighbors in need and being persistent in prayer. All these things we ask in the name of Jesus Christ, our Savior and Lord. Amen.
Lent March 18, 2020

Palm Sunday Education Hour
Easter Egg Hunt & Breakfast
Sunday, April 5th, a congregational breakfast will be served starting at 8:30 am. Then at 9:30 am, families are invited to experience the Easter story and join in an Easter egg hunt. Bring your own basket if you have one. We do have a few here at church. Palm Sunday worship will be at 8:00 am and 10:30 am as usual.
Senior High Youth
Service: Wednesday, April 1 from 5:00 -7 :00 pm. Serving soup suppers and clean up is great fellowship and fun. Join your classmates each Wednesday that you are able. This is a gift we can give our faith community and they LOVE talking to you.
Book Club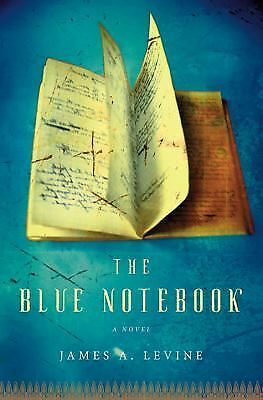 The April meeting will be April 15th at 6:30 pm and the book is The Blue Notebook by James Levine. A library book bag will be in music room.
Education
First Communion training offered
Part of our living as God's people is sharing in the meal that we call the Lord's Supper or Holy Communion. During Lent we will be offering First Communion Instruction for all children in 2nd grade and above, with children receiving their first communion on Maundy Thursday, April 9th at the 7:00 pm service.
Like Baptism, Holy Communion is a gift of God's grace. There is nothing we can do to earn or deserve either sacrament. Holy Communion is a sacred meal in which we receive Christ's body and blood in the bread and the wine. All children planning to receive their first communion are asked to attend one of the following instruction classes. Our hope is for each student to be accompanied by a parent or another caring adult to share in this learning with their child.
Thursday April 2 3:30 - 5:30 PM
Although First Communion and First Communion instruction is offered for children in 2nd grade and above, not every child is ready at this time to receive Communion. We encourage parents and children to be in conversation and pray about whether or not their child is ready to receive  this sacrament.
Students participating in First Communion Preparation are invited to receive their First Communion at the Maundy Thursday Worship service at 7:00 pm, April 9h. This is an evening that families have often invited grandparents, baptismal sponsors, and other family members to participate in too. If you have any questions or would like to discuss your child's readiness to receive Holy Communion, feel free to contact Pastor Krista or Carole Joyce.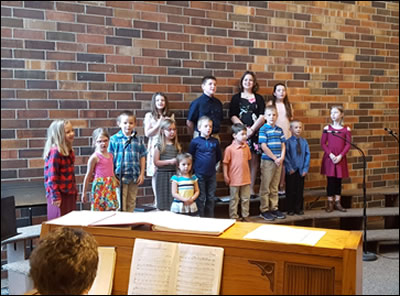 Worship & Music
3rd-6th grade volunteers needed!  We want to find some "big kids" to help support, encourage and be great leaders for our PreK-2nd graders. This will not be a huge commitment and we will try to make it as convenient as possible. We need your input and voice on special parts to support the Sunday school music of the younger kids.  We have a song list and want you to help pick out the songs that we will sing.  Practice (tentatively) will be at 10:00 - 10:15 am on a couple of Sunday mornings and you will sing at the 10:30 worship services on April 5th and May 10th with the younger group. We will forward you the music and lyrics to practice with.  All are welcome and we encourage you to participate with a church friend if you are more comfortable with that. Contact Sherry Tuxen at s.tuxen44@gmail.com if your child can help!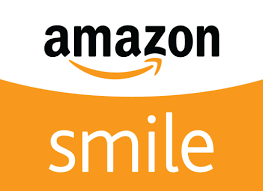 Remember to use AmazonSmile
when you do your shopping!
Amazon donates 0.5% of the purchase price to Good Shepherd Lutheran Church. Bookmark the link https://smile.amazon.com/ch/41-1323971 and support Good Shepherd every time you shop. The more you shop, the more Good Shepherd receives!

During the summer months with weekend events and family vacations, we know church attendance tends to slip. Even if you are unable to make it to church, you can still help us meet our monthly expenses through your continued giving. Offerings can always be mailed to the church or dropped off during the week. We have both Simply Giving and On-Line Giving systems all set up for easy and free access – just let us know how we can assist you. Please feel to contact the church office or Tom Anderson directly (507-993-8326)
Considered On-Line Giving?
Simple – Convenient – No cost – Full Control
One Time Gift or Regular Giving -- (Weekly or Monthly)
Steps:
Go to our Web-site page give
Select "Give" – Double Click on the Phone –
Follow the directions -
Once on the Vanco site, you will be given a step by step process:
Create your profile – email address, name, bank routing number and the account you wish to draw from and password etc.
Select your preferred start date, donation date and frequency (weekly, monthly etc.)
Select the fund(s) you wish to contribute to: General, Building Fund, Youth etc.
(You can alter your contribution at any time by going to this site)
If you have any questions, please contact the church office or Tom Anderson – 507-993-8236 or Tom.plainviewfbm@gmail.com.
Thank you for contributing to the ministry of Good Shepherd Lutheran Church!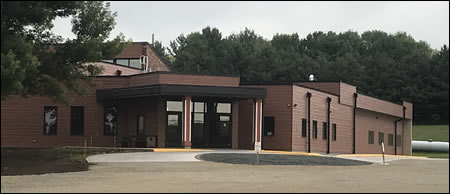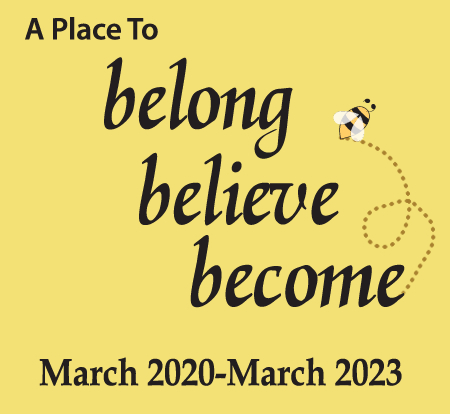 Please join us in praying for Good Shepherd and committing to our church's future through "A Place To belong, believe, become" campaign. In the coming weeks, you will receive a letter with an invitation to participate. Please read the materials carefully and join us in this campaign.
Capital Campaign Brochure
Capital Campaign Letter
Capital Campaign Response form
"With God's power working in us, God can do much, much more than anything we can ask or imagine. To God be glory in the church and in Christ Jesus for all generations."
Ephesians 3:20-21
Capital Campaign Part 2

Capital Campaign Part 1

Together in Faith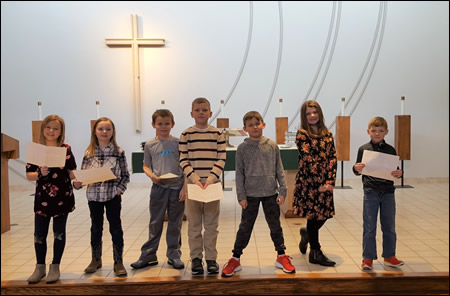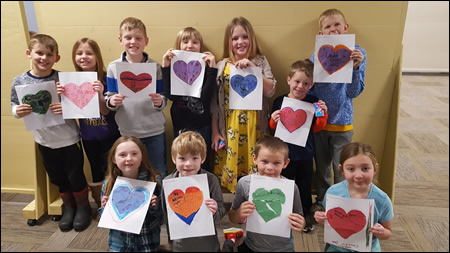 Second Grade: "What's Fair?"
"What's Fair?" This will be a time of serious fun, where we will face one of our children's greatest frustrations – that life isn't fair! Discover together how to cope with life's unfairness and learn what God considers the fair facts.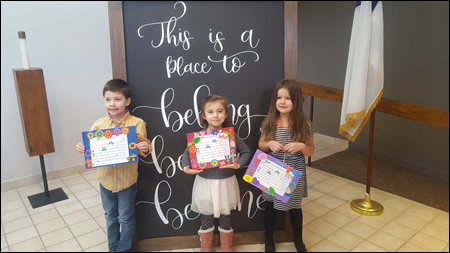 Kindergartners: The Lord's Prayer

We look forward to seeing kindergarteners and their parents learn "The Lord's Prayer" and learn the meaning of this special prayer that Jesus gave us. We will pick a Sunday for our kindergartners to lead the Lord's Prayer during worship service.

Backpacking
This summer Good Shepherd will be sending a group of youth to experience the wonder of God's creation while backpacking in Colorado. By working together, we will hike mountains and grow in community. We will see the world through different eyes when we return. Nine youth and adult leaders are confirmed to go so far. Contact Carole Joyce if you want more information. We will have a trip meeting on February 5th at 7:30 p.m. for youth and adult leaders. You can learn more at https://www.rainbowtrail.org/compass-points/.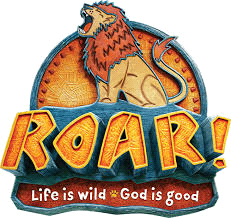 VBS 2020!
Back by popular demand, a simple meal served between 5:25 - 5:50 pm. No more racing to feed your family before coming. Come and eat together before participating in VBS.
Dates: Monday - Thursday, June 8-11
Time: 6:00 - 7:45 pm
Who: Children currently in Grades Pre K- 4th
When: Monday, Tuesday, Wednesday, & Thursday night from 6 pm - 7:45 pm.
Meal served starting at 5:25 pm.
Sign up is coming soon. Contact Carole Joyce (carole35@charter.net or 269-9374) with any questions.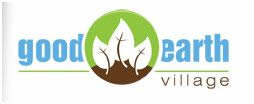 GOOD EARTH VILLAGE BIBLE CAMP REGISTRATION IS OPEN!
A week (or several days) at Bible camp is a wonderful way to have lots of fun, explore God's amazing creation, and have great faith conversations. Good Shepherd will pay part of the  fee for any student who would like to go to camp at Good Earth Village this summer! This offer  is for any student Kind-9th grade. (Full scholarships are available for anyone with financial need. Just talk to Carole Joyce or Pastor Krista.)
See the options and register at goodearthvillage.org. Send your registration and deposit directly to Good Earth Village. Then let Carole Joyce or the church office know you are going!
Only want to go for one day and go with Good Shepherd friends? Sign up for July 22nd and we will carpool together..
NOISY OFFERING + Minnesota Food Share's March Campaign = FOOD for the HUNGRY!!!
Cash/Check donations are the best way to contribute to the Food Shelf because of the access the Food Shelf has to distribution programs that allow them TREMENDOUS buying power with your cash donations; however, food items will not be turned away. If you are able to help, please write out an extra check, made out to Good Shepherd and place it in the offering plate in addition to your regular offering. Note "food shelf" on the memo.
God's Work: Our Hands
Thanks to all who packed and contributed to the Care Packages sent to our post high school youth. 30 packages were distributed. Thanks to everyone who helped pack, brought treats, and made Valentines. Thanks to the Kingsley and Tesmer families and Thrivent for the action teams which provided postage and more.
Did you know that ALL of Good Shepherd's Wednesday night Lenten offerings go to the PEM Food Shelf? Please take this opportunity to do God's work -- feeding the hungry. A special thank you to  the many Good Shepherd members who volunteer regularly at the Food Shelf.
Thank you to the Good Shepherd families for providing food for the Lenten soup suppers. A special thanks to the youth for setting up and cleaning up. Any donations will go to the summer trip and mission outreach by the youth.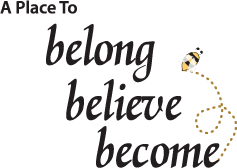 Please join us in praying for Good Shepherd and committing to our church's future through "A Place To belong, believe, become" campaign. In the coming weeks, you will receive a letter with an invitation to participate. Please read the materials carefully and join us in this campaign.
Attached are pdf files to download:
Letter
Thank you for your continued support and dedication to make Good Shepherd a great place to worship and the opportunity to build lasting relationships in a place with people we call our church family! Godspeed!
The Capital Appeal Campaign Committee,
Nicole  Engler
Shelley Henry
Pastor Krista
Nate Pfeilsticker
Franny Schwantz
Tina Wangen