Welcome to Good Shepherd Lutheran Church of Plainview, Minnesota.  You are invited to worship with us as we grow deeper in faith and deeper in service. We invite you to read our Mission Statement as we grow in faith. Visitors are welcome and expected!
Good Shepherd
Education News
All children age 3 through 6th grade are invited and encouraged to participate in ministry at Good Shepherd. We are starting the year with Faith at Home kits and video Bible stories & activities. In person Sunday school classes will start as we are able. You may also let us know if you prefer a virtual or Zoom class. Please register online.

Good Shepherd's education team decided to have distanced Sunday school for September and October. That gives us all a little time to settle into whatever the fall will look like. Please contact Carole Joyce carole35@charter.net if you would be interested in hosting a group virtually.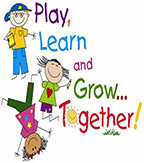 Faith at home kits will be available in September with supplies to use for SS at home. You can watch videos of your church friends telling Bible stories, acting out skits, doing science experiences, sharing crafts and more. All of this can be done whenever you want—or sign up to do the activities on Zoom with other families. Thanks to Thrivent for the action team to provide these.

Who do you know that wants their kids to grow in faith? Invite them to sign up for Sunday school at Good Shepherd. We all need the promises of God's love, peace, and hope! For now they can email me at carole35@charter.net Watch for a registration coming later.
Please contact me if you have any questions, ideas, or concerns! Carole Joyce carole35@charter.net 507-269-9374
Join for 9:00 worship at church or join us in your pj's or with a cup of coffee at home. Whatever makes you more comfortable. Please read the required documents if attending church services. Facebook and YouTube are recorded live at 9 am on Sunday mornings. Watch live or any time after.
Join us at 9:00 church service.
Connect to Facebook Worship is live streamed at 9 am and also available any time after.
Connect to Youtube Worship is live at 9 am and also available any time after.
Webpage:  Scroll to Worship with us and click on the Facebook or Youtube icon that are right underneath.
SUNDAY MORNING ZOOM BIBLE STUDY SUNDAY 10:30 AM We are studying the book of Philippians. Come join us on Zoom.
Blanket Ministry
Come for a morning of service, fellowship and laughter as we make milestone blankets for graduates and baptisms. Monday, October 12th, we will start at 8:30 am and work until lunch. Whether you have sewing experience or not, there will be something you can do to help. Can you cut with a scissors, or tie a knot? Then you have the skills needed. Come join this fun group of people.
4th Grade Milestone Learning for Parents and Students
Sunday, October 11th at 10:00 am — 4th Graders and Parents: What do we believe? Learn the parts of the creed and what it means. We will record it to lead in worship too!
SENIOR High Youth Ministry
(Grades 9-12)
On Wednesday, October 28th at 7:45 pm, all high school students and their parents will meet to plan activities for the year. Come with your calendar and ideas of things you would like to do.
We will get creative and come up with some safe options.
Talk about our summer trip options now that the sports schedule has changed again.
Pick some activities for fall & winter months.
Check in to see how everyone is doing.
Sunday School Teachers Needed
Most families are hoping to have some kind of Sunday school classes. Some would like in-person and others are hoping for virtual and Zoom options. In order for these to happen, we need teachers! If you are willing to hang out with young people and share our faith—either on-line or in person--please contact Carole Joyce at carole35@charter.net or the church office. Classes will be around ½ hour long. Materials and simple lesson plans will be provided.

Passing on the faith!
Third Grade Bibles
We are excited to present our 3rd graders with Bible this fall! Parents and 3rd graders will meet on Sundays, September 20th and 27th at 10:30 am in the gathering area at church. We will be distanced for safety, but will take lots of photos so the whole congregation can join in the celebration! Parents will present the Bibles and dig into them with their students. The Bibles are a gift from Good Shepherd as a step in fulfilling the promises we made at baptism.

9th Graders getting ready for Confirmation
7th & 8th Grade Confirmation Ministry
On Sunday, October 25th, the following 9th grade students will be confirmed: Torin Erickson, Gracelyn Grant, Kyle Hanson, Kadence Ihrke,  Lydia Kreofsky, Ainsley Schwantz, and Aiden Shones.  Congratulations to these students and their families.
All 7th and 8th graders are invited to be a part of Confirmation! It is a time to learn and grow in faith as we study the Small Catechism, Bible, and think about faith in our daily life. We meet on Wednesdays from 6:30 - 7:30 pm.
7th graders and parents will meet in person on September 9th from 6:30 - 7:30 pm at church/masked/distanced.
8th graders and parents will meet in person on September 16th from 6:30 - 7:30 pm at church/masked/distanced.
Because of numbers, the grades will not start out meeting together. Come to the parent/student meeting to learn the details.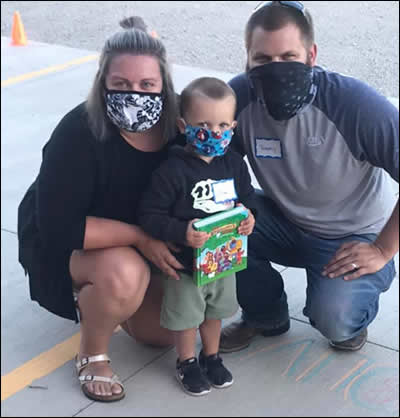 Passing On the Faith!
3 year old Beginner Bibles
We wanted to recognize and equip our new 3 year olds on their faith journey. Parents and three year olds (who turn three by September 1st) were invited to Bedtime Bible stories on Wednesday, September 2nd at 6:30 pm. We met in the parking lot to receive a Beginner's Bible, have some fun, and take a mini church tour.
How Can I Give/Help
II Corinthians 8:1-4  Paul speaking to the Macedonians: "Now ….we want you to know about the grace that God has given…for out of the most severe trial, their overflowing joy and their extreme poverty welled up in the rich generosity.  For I testify that they gave as much as they were able and even beyond their ability. In these difficult times, we learn to "Give", for in our Giving; be it a phone call, email, text, running an errand, providing a meal, etc. we receive so much more in return!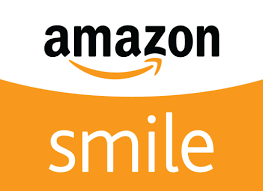 Remember to use AmazonSmile
when you do your shopping!
Amazon donates 0.5% of the purchase price to Good Shepherd Lutheran Church. Bookmark the link https://smile.amazon.com/ch/41-1323971 and support Good Shepherd every time you shop. The more you shop, the more Good Shepherd receives!

During the summer months with weekend events and family vacations, we know church attendance tends to slip. Even if you are unable to make it to church, you can still help us meet our monthly expenses through your continued giving. Offerings can always be mailed to the church or dropped off during the week. We have both Simply Giving and On-Line Giving systems all set up for easy and free access – just let us know how we can assist you. Please feel to contact the church office or Tom Anderson directly (507-993-8326)
Considered Online Giving?
Simple – Convenient – No cost – Full Control
One Time Gift or Regular Giving -- (Weekly or Monthly)
Steps:
Go to our Web-site page give
Select "Give" – Double Click on the Phone –
Follow the directions -
Once on the Vanco site, you will be given a step by step process:
Create your profile – email address, name, bank routing number and the account you wish to draw from and password etc.
Select your preferred start date, donation date and frequency (weekly, monthly etc.)
Select the fund(s) you wish to contribute to: General, Building Fund, Youth etc.
If you have any questions, please contact the church office or Tom Anderson – 507-993-8236 or Tom.plainviewfbm@gmail.com. Thank you for contributing to the ministry of Good Shepherd Lutheran Church!



Sunday/Funday for Everyone
Sunday, October 18th Starting at 10:00 am
If the weather permits we will meet outside for the following (otherwise we will spread out in the church):
Start with a devotion
Pumpkin carving station – bring your own pumpkin
Pack personal care kits for Lutheran World Relief.
These kits go around the world to where people are suffering from natural disasters or violence. See article below for the list of what we need. A collection box is located in the Gathering Space.
Write letters, make cards, color pictures for veterans and active military members.
SUNDAY, SEPTEMBER 13TH
EBENEZER SUNDAY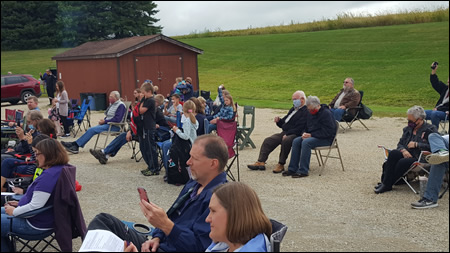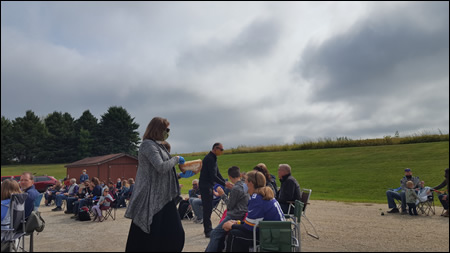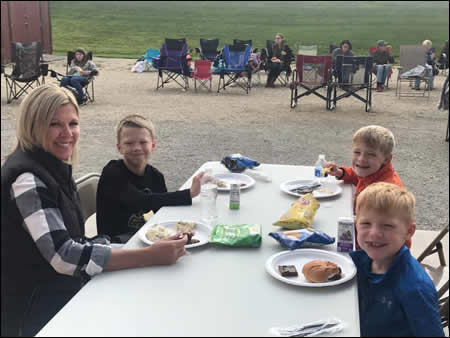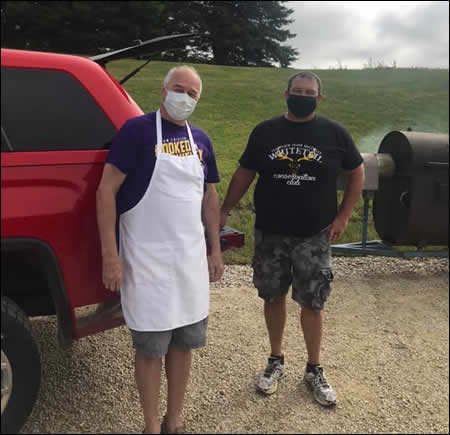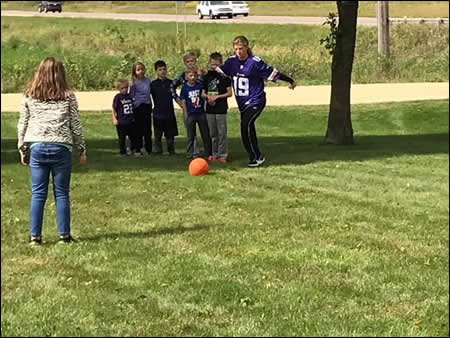 Congregation Voting Meeting
on the Sanctuary Roof
FOLLOWING THE 9 AM SERVICE
VOTING BETWEEN 9:45 AM-10:15 AM
(Vote in person, by email, or drive up. More info coming.
Congregational meetings during this time of COVID are being done a little differently to allow for those who are not comfortable entering the church building to have the opportunity to vote. We plan to begin the meeting by 9:45 AM. Call the meeting to order and then have a voting time between 9:45 AM – 10:15 AM. The meeting will be on YouTube live for those not in the building. Voting can be done by ballot in the building, by driving up and voting by ballot or by responding to an email that will be sent out at 9:45 AM and the return email vote must be sent between 9:45 AM-10:15 AM. Please contact the church office if you have any questions.
Coronavirus (COVID-19) Update
Plan for Worship
Continuing with 9:00 AM Worship
Since Sunday school is waiting to start up (parents have asked for at least a few weeks to get school under their belts before making a decision about Sunday school), we are going to continue with a 9:00 AM service rather than going to 2 services at 8 am and 10:30 am. The 9:00 AM service will continue to be open to everyone in the church building as well as online on Facebook and Youtube.
Please review the following documents with the requirements for attending worship at church. We will still continue to offer worship online.
Let's join together to pray: Eternal God, amid all the turmoil of the world your love is everlasting and your strength never fails. Be with us in these day when gathering together as often as would like is not possible. Where hearts are fearful and minds are anxious, grant peace and hope. Where impossibilities seem to close doors and windows, grant imagination and resistance. Where spirits are daunted and weakened, grant soaring wings and strengthened dreams. When we must be apart for reasons of safety, we trust that you surround us with your sheltering wings. Encourage us in connecting as we are able, reaching out to our neighbors in need and being persistent in prayer. All these things we ask in the name of Jesus Christ, our Savior and Lord. Amen.
Book Group
2nd Thursday of each month
You are invited to Good Shepherd's Book Group. We will meet on October 8th from 7:00 - 7:45 pm to discuss Goodbye Vitamin by Rachel Khong. Copies are available to check out in Carole Joyce's office. Check out the book now and return that evening.
The November 10th book is Women Talking by Miriam Toews. You may pick up library books at the October meeting or after in Carole's office.
What is it like to worship
back in the building?
A number of people have asked what it's like to worship back in the building, and the best one word answer is "different."  Just like worshiping online is different, so is worshiping in the building.
How many people are worshiping in the building on a given Sunday?  We have had anywhere from 12-35 people in attendance in the building.  Our online views have been more than our in person attendance which is something other churches have been finding as well.
Is there a time for fellowship?  Can I talk to other people? At this time we are not sharing the peace or having treats after worship. Those who would like more conversation are sticking around after and talking and sharing while still practicing social distancing.  Also, we are making coffee available to go (at the coffee bar), and if the weather cooperates people can stand around outside, drink coffee, and visit.
We would to thank the group of people working behind the scenes to make church possible both online and in-service.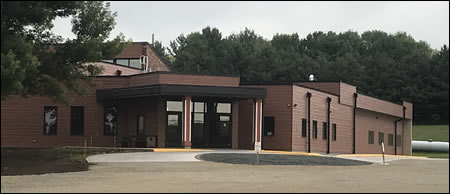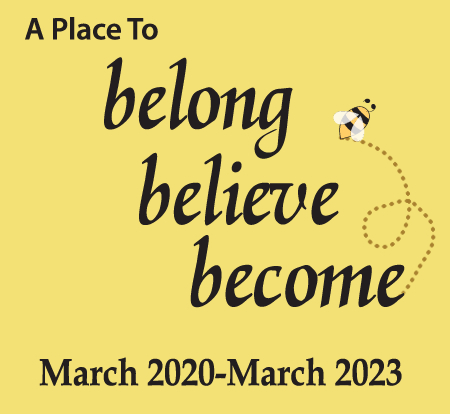 Please join us in praying for Good Shepherd and committing to our church's future through "A Place To belong, believe, become" campaign. In the coming weeks, you will receive a letter with an invitation to participate. Please read the materials carefully and join us in this campaign.
Capital Campaign Brochure
Capital Campaign Letter
Capital Campaign Response form
"With God's power working in us, God can do much, much more than anything we can ask or imagine. To God be glory in the church and in Christ Jesus for all generations."
Ephesians 3:20-21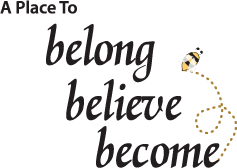 Please join us in praying for Good Shepherd and committing to our church's future through "A Place To belong, believe, become" campaign.
Thank you for your continued support and dedication to make Good Shepherd a great place to worship and the opportunity to build lasting relationships in a place with people we call our church family! Godspeed!