Join us for Bible Study
Tuesday Afternoon Bible Study
The Tuesday afternoon Bible Study Group is looking forward to start meeting again on the 1st Tuesday of each month at 1:00 p.m. The Tuesday afternoon Bible study will be meeting at Good Shepherd Church on at 1:00 p.m. This year we will be using "Loved by God", a video series of 7 videos with discussion guide (by Liz Curtis Higgs).  Anyone who is interested in joining the Bible Study group is certainly welcome to do so. If you have any questions, you can contact Donna Tesch at donna.tesch@gmail.com.
Join us every week during the education hour from 9:30 - 10:15 am for Bible study and faith in life discussions.Good Shepherd Book Group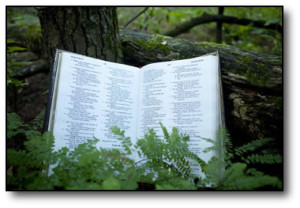 Wednesday Book Club
Love to read? Then join your fellow bookworms to read and discuss interesting books.
Here is a list of the books we will read in the Wednesday Book Group. We do have a couple of copies being shared by Good Shepherd members. Ask Carole Joyce if you have any questions.
2019-2020

Good Shepherd Book Group -

3rd Wednesday
New book lovers are always welcome, so jump in to read it if the topic interests you! All are welcome. A book bag is in the music room and there is plenty of time to get it read.