Pledge Form

Thank you for contributing to the ministry of Good Shepherd Lutheran Church!
Simply Giving – automated contributions facilitate planned and special contribution of a weekly offering envelope. Download a Simply Giving Form.

Time and Talent Form connecting with Good  Shepherd members to identify and match up gifts & passions with opportunities to serve within the church and community.
Youth Time and Talent Form available for youth grades 7 through college.
Electronic form to fill in and return via email Standard form to print out and return in person or via the mail.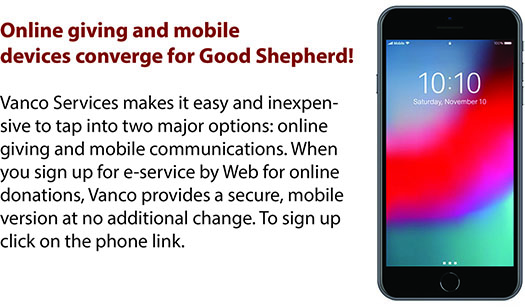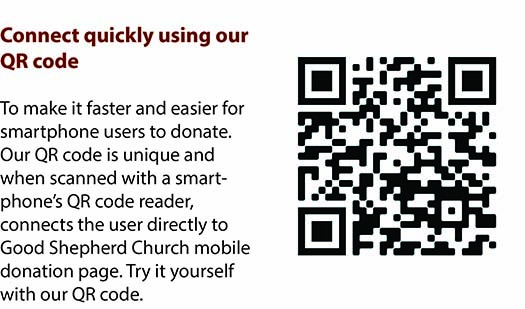 Once on the Vanco site, you will be given a step by step process:
Create your profile – email address, name, bank routing number and the account you wish to draw from and password etc.
Select your preferred start date, donation date and frequency (weekly, monthly etc.)
Select the fund(s) you wish to contribute to: General, Building Fund, Youth etc. (You can alter your contribution at any time by going to this site)
If you have any questions, please contact the church office or Tom Anderson – 507-993-8236 or Tom.plainviewfbm@gmail.com.