Join us for Bible Study
Join us every week during the education hour from 9:30 - 10:15 am for Bible study and faith in life discussions.Good Shepherd Book Group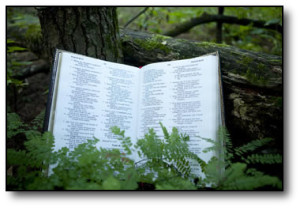 Love to read? Then join your fellow bookworms to read and discuss interesting books.
Here is a list of the books we will read in the Wednesday Book Group. We do have a couple of copies being shared by Good Shepherd members. Ask Carole Joyce if you have any questions.
2018-2019 Good Shepherd Book Group
3rd Wednesday
Join us on Wednesday, April 17th at 6:30 pm to talk about Crimes Against a Book Club by Kathy Cooperman. New book lovers are always welcome, so jump in to read it if the topic interests you! All are welcome. A book bag is in the music room and there is plenty of time to get it read. Start bringing ideas of what you would like to read next year. The year is just flying by!
May 15:
* Still Alice  - By Lisa Genova This will trigger an interesting discussion of Alzheimer's and memory loss. We do not have a book bag, so you will have to reserve it from the Plainview or SELCO library. We do have a copy being shared by Good Shepherd members. Ask Carole Joyce to get on the list to read those copies.
TUESDAY AFTERNOON BIBLE STUDY
Our Tuesday afternoon Bible study group will meet on April 2nd at 1:00 p.m. here at Church. Then on April 9th at 1:00 p.m. anyone who is available will meet at Doris Johnson's home to assemble jelly bean bags for Easter Sunday.